Annual Conferences and Autumn Meets
All our events are open to non-members and we are delighted to welcome local people to the Annual Conferences as non-residents. The Annual Conference in late April is spread over two or four days; the autumn meeting is just one day in early November. Most of our meetings have a firm emphasis on site visits rather than on formal lectures.
Following the successful joint excursion with the Cumbrian Vernacular Buildings Group in June 2017, another one is planned for 2018 – this time in Cumbria. Details should be announced on this website next spring, and will be emailed to all those members for whom we have accurate addresses.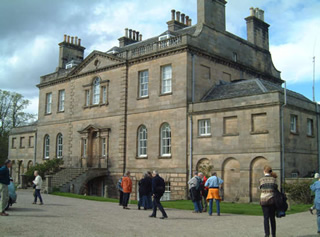 SVBWG AGM and Conference 2018, Thursday 4 October at 10.30am
Theme: The Urban Vernacular
Venue: The Scottish Storytelling Centre, 43-45 High Street, Edinburgh EH1 1SR
The 2018 SVBWG AGM and conference will be held at The Scottish Storytelling Centre, Edinburgh. Tea and coffee will be served from 10.00am. Following a brief AGM, there will be presentations on the theme of urban vernacular buildings. The afternoon will comprise a guided tour of the Royal Mile, highlighting those buildings which celebrate Scotland's vernacular traditions.
Further details will be emailed to the SVBWG emailing list. Anyone requiring further information or wishing to attend should contact Niall Logan, Wester Acredyke, Balmore, Glasgow G64 4AF, e-mail loganniall@yahoo.co.uk, Tel 01360 620563 (if necessary, please leave a telephone message).

Cost: £25 (£10 for students), to be paid on arrival, which will include morning teas and coffees and lunch.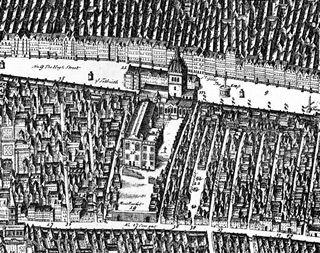 Buildings in Baldernock, Saturday 29th September, 1.30pm – 5.30pm.
This is a visit to three buildings around the parish of Baldernock, a few miles north of Glasgow:
Wester Acredyke – a former longhouse, built in the late 18th century on a site occupied since the 16th century (described in Vernacular Building 36 and 40);
The doocot at Dougalston Estate (summarised in VB 39, with more detail in the forthcoming VB 41);
The Mill House by Baldernock Mill. The doocot dates from the mid- to late 18th century and The Mill House probably from the early 19th century.
There is a limit of 24 persons, to be divided into two parties of 12. One party will meet at the doocot and then move to The Mill House. That group will then move on for a tour of Wester Acredyke (a drive of about 2 miles), finishing there with tea. The other party will begin at Wester Acredyke and then move on to the doocot and The Mill House and have tea there.
If you wish to participate, please email Niall Logan at loganniall@yahoo.co.uk before mid-August.