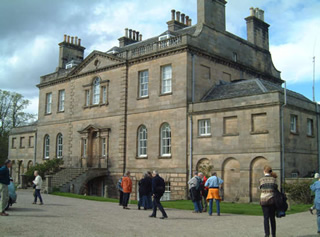 View of Cromarty House, c.1772.
Forthcoming Events
Annual Conferences and Autumn Meets:
All our events are open to non-members and we are delighted to welcome local people to the Annual Conferences as non-residents. The Annual Conference in late April is spread over two or four days; the autumn meeting is just one day in early November. Most of our meetings have a firm emphasis on site visits rather than on formal lectures.
View of Cromarty lighthouse, 1846.